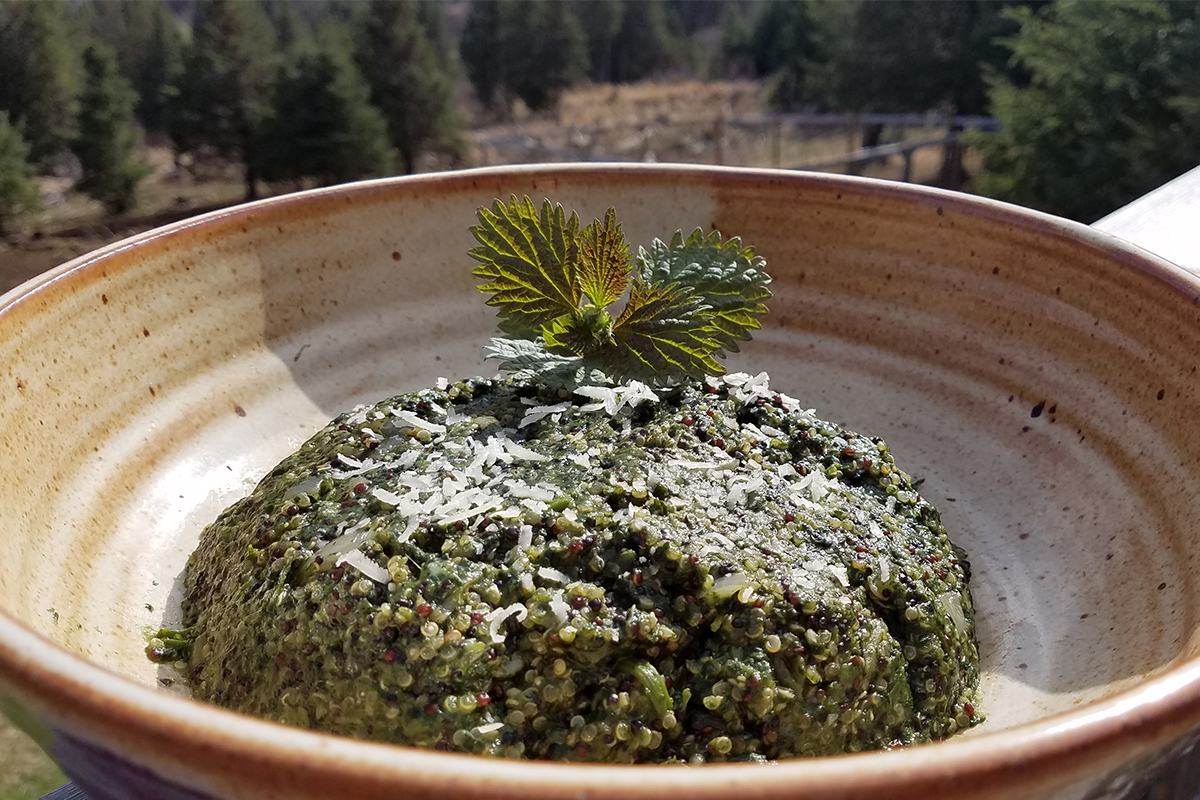 Recipe Ingredients
4 tablespoon unsalted butter, divided
½ a sweet yellow onion, finely diced
1 cup quinoa (make sure to rinse quinoa thoroughly)
⅓ cup dry white wine
4 cups good chicken stock, preferably homemade
⅔ cup of processed, puréed stinging nettles*
Salt and freshly ground black pepper
½ cup Parmigiano Reggiano, grated
*The nettles should be prepared as follows: blanch in salted water for 30 seconds, drain, and pulse to a purée in a food processor or chop finely. Add a little water if the mixture seems too thick.
Cooking Instructions
Bring the stock to a boil and then turn the heat down to a simmer.
In a cast iron skillet, melt 2 tablespoons butter, and add the chopped onions. Cook until softened. Add the rinsed quinoa to the pan, and stir it, allowing the butter to coat the grains. Let the grains "toast" for a minute and then add the wine. Stir until evaporated. Add a ladleful of the hot stock, stirring as you do so. Cook for 15-17 minutes, adding more stock as it evaporates. Add the nettle purée, and stir to heat through. (Total cooking time should be around 20 minutes but tasting to make sure quinoa is cooked through is important).
Turn the heat off and beat in the remaining 2 tablespoons butter and the Parmigiano, stirring vigorously. Season to taste with salt and pepper.